Reach out to me today so we can begin your journey to the exceptional life you have been waiting for.
I'm Dug McGuirk.
Throughout the years I've had the opportunity to work with and learn from many influential people and have been honored to coach many notable clients. Let me help you start down the path to your own Rockstar Legacy so you can create the vision you have for your life.
I work with highly successful entrepreneurs and organizations ready to breakthrough their habitual thinking that has kept them stuck.  My clients are seeking to level up their fulfillment in family, finances, fitness & faith while having a huge impact.  I help them get clear on their passion and purpose with strategic emotional mastery, accessing their full power to earn even more, love even more, and connect even more to God while designing a rockstar legacy.
What I've found is that many have become addicted to chasing the next nothing.
Despite how many times they believe the lie that the next dollar, the next deal, the next conquest will fulfill them, the monster is never satisfied, and the longer the cycle continues the closer they come to losing everything they hold dear and what they thought they were working for in the first place.  The truth is that they are already on the brink and refuse to admit it….
But while time is short, there is hope.
If you are willing to get honest, you can conquer the monster before it destroys your family, finances, fitness and faith.
While most self-destruct, you can be part of an elite handful of revolutionaries and learn how to use your drive and desire to step up as powerful role models for your family . . . convert your anger and frustration into love and passion . . . transmute your fear into faith to access your full power to earn more, love more deeply, connect even more to God and leave Your Rockstar Legacy.
Are you already on a great path to fulfillment? Great! I can help you go even further and get there faster.
"This was a
Turn-Key Solution
for Team-Building,
Motivation and
High Energy Output"
"He is a Very Keen
Listener, and
Can Help You
Get Them to the
Next Level."
"Dug Has an
Amazing Ability
to Rapidly Connect
with Audiences in
a 
Powerful and
Inspiring Way."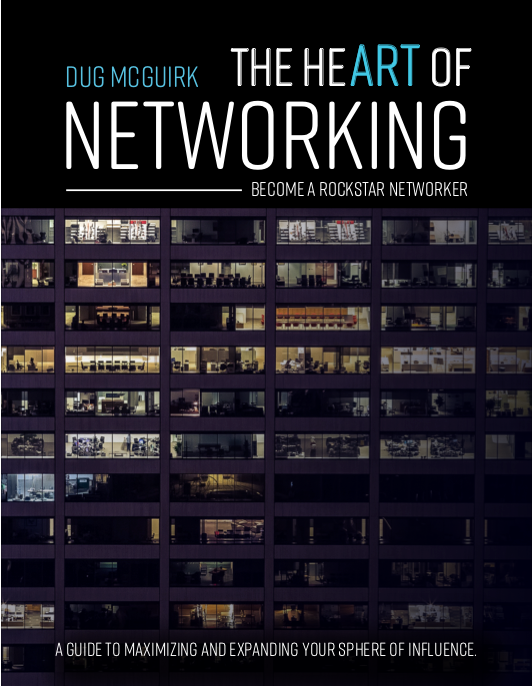 Get our FREE E-book
"The Heart of Networking"!